The Team
31X Ltd - Company and the team
31X Ltd was formed by Chris Sawyer in 2010 to develop TRANSPORT TYCOON for the new generation of social and mobile platforms.
TRANSPORT TYCOON on PC was one of the most fun business strategy games ever made. The original game was release in 1994 and introduced game players to the "mouse" on PC. The successful release of TRANSPORT TYCOON led to Chris developing sequels to the game - a 'World Editor' in mid-1995, followed by TRANSPORT TYCOON Deluxe at the end of that year.
Chris also developed ROLLERCOASTER TYCOON, released through Hasbro Interactive early in 1999, followed by two add-on packs Added Attractions and Corkscrew Follies in late 1999 and Loopy Landscapes in September 2000. ROLLERCOASTER TYCOON 2 soon followed and was released through Infogrames Interactive in 2002. The ROLLERCOASTER TYCOON series remains the largest selling PC only game.
Chris Sawyer is 31Xs CEO, Creator and Executive Producer. He is joined by Jacqui Lyons, Executive Producer, John Hurlbut, also Executive Producer as well as Hetal Bhuva, Producer and Guy Herbert, Legal Consultant.
Chris Sawyer entered the games industry in 1983, writing games in Z80 machine code on the Memotech MTX home computer, and then the Amstrad CPC series home computer. From 1988 to 1993, Chris worked on PC conversions of Amiga games and was involved in many well-known projects, including Virus (1989), Campaign (1992), Birds of Prey (1992), Dino Dini's Goal (1993), and Frontier Elite 2 (1993).
Since 1993, Chris has been developing his own original games on the PC. In 2010, Chris had the opportunity of reverting the MicroProse license and decided that this would be the perfect time to re-design and master his classic game for mobiles and tablets so that it could be enjoyed both by its huge number of fans and a new generation of players. Chris wants TYCOON lovers across the world to enjoy the experience of playing the game on an iPhone, iPad, Android and Facebook.
Jacqui Lyons founded Marjacq Micro in 1984 as the world's first games development agency, and has been an agent for 35 years. She has represented Chris Sawyer and all his creations, Transport Tycoon, Roller Coaster Tycoon and Locomotion. Jacqui runs her own small electronic publishing house, Pekingese Publishing and is a Partner in The Illustration Cupboard, one of London's foremost galleries dealing in illustration.
John Hurlbut is an energetic executive with extensive advertising and marketing experience across a breadth of categories. Beginning his career in New York at SSC&B Advertising, John moved to Boston and worked in several of the major advertising agencies before taking a position with Hasbro Interactive/Atari as CMO and General Manager. While at HI/Atari, John played a key role in ensuring the success of many computer and video games including RollerCoaster Tycoon. John has also been involved in community activities helping to transition the Salem Boys Club to the Salem Boys and Girls Club in the 1980's to working with the Environmental Learning Center in Vero Beach.
Hetal Bhuva has over 10 years experience in the games industry in various managerial roles. She works as business consultant and Producer for social games across digital platforms such as Facebook, iOS, and Android and has held operational and business development roles in the UK and India. She is one of the most experienced professionals in outsourced game development, having delivered value to publishers and developers by facilitating smooth working relationship between the central development teams and the outsourced developers.
Guy Herbert has a background in publishing, small company finance, and law. Currently works in a wide range of industries dealing with intellectual property, and has provided Marjacq and its clients with advice on contractual and financial issues since 1993.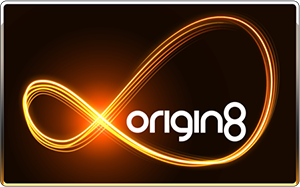 Origin8
Origin8 is an entirely independent games and apps developer for Apple iPhone/iPod/iPad, Mac, Android, PC and PlayStation Mobile. This small creative team was founded in 2008 and has a background that encompasses every major console & handheld platform since the 1980's - yes, some of them are that old!
Origin8's aim is to develop fun games and useful applications, taking full advantage of the strengths of their chosen platforms while bringing fresh thinking and original twists to mobile entertainment software.
Laurence McDonald has been an artist/producer/manager in the games industry for 20+ years, covering almost all platforms on titles for various companies including Nintendo Japan, THQ, Acclaim, Sony, Kemco & Time Warner.
Steve Clark has been programming in the games industry for over 20 years on numerous platforms. Credits include Warlocked, the first RTS for Gameboy Color, Sega Arcade Gallery on Gameboy Advance, and now Transport Tycoon on iOS and Android.
Jas Austin is a veteran game developer on too many platforms to recall. Rex on the Spectrum? The award-winning R-Type on Gameboy? Both his.
Paul Jackman has over 13 years experience as a programmer in the games industry and worked on many titles for most consoles, PC, Mac and mobile devices.
Raz Ainuddin started making games on Klik & Play in his teens and cut his teeth programming on Playstation Yaroze. As a developer, he's been making games professionally on a variety of consoles and devices for the past 12 years.
Antonia McGuire was previously a creative writer for Gameplay.com's online games studio. Later at HiScore TV as game designer, scripter and writer on projects for clients including Agatha Christie Ltd, Yahoo! and the BBC. Antonia now handles Origin8's community, PR and support.